WE ACCEPT SECURE PAYMENTS: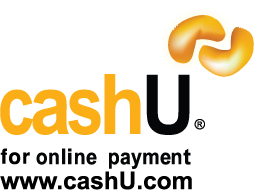 Access blocked sites You will be able to access sites like Facebook, YouTube etc.

COMPLETLY RENEWED SERVICES and SYSTEMS !

When our VPN service is turned on, all your internet traffic goes through our service 128bit encrypted, all internet traffic routed automatic after setting up. Avoid Censorship, Hacking & Spying !

NEW VPN SYSTEMS : OpenVPN and IPsec/L2TP
Servers : US and EU servers
OS / Devices : 32 & 64Bit, Windows RT, XP, Vista, 7, 8, Mac OS X, Linux, Ipad, Iphone, Andriod
We have now combined the different services into 1. You can use either one of them.
Both have there benefits, please see our service page: >> LINK <<

Advantages:
No Hardware Required
Little to no setup required
Anonymous Payment methods
No private information collected
Worldwide Availability
Fast and Reliable

| | |
| --- | --- |
| | 128bit Strong Encryption for all your internet data! |
| | Prevent even your ISP from spying on you! |
| | NO Censorship by your ISP or other entity |
| | Anonymize you at work, school, even behind restrictive firewalls! |
| | Secure your Wifi connections (hotels, cafe's, etc) |
| | Secure Wireless Modems ! standard so-called WEP encryption is proven to be weak and vulnerable, to this extend that even your neighbors with little know how can snoop thru all your internet traffic) |

| | |
| --- | --- |
| | Anonymity during surfing! (Your ip not logged on forums etc) |
| | Make your IP address unlisted! |
| | Prevent Packet Sniffing! |
| | Unblock, blocked torrent, emails, pop/SMTP ports, as well as other ports. |
| | Prevent Identity Theft |
| | Protection against DNS spoofing, nuking, Evil Twin and other attacks! |
Your privacy under threat !



Other services offered on the net by others :

Proxy server; proxy servers are not secure, it does not encrypt your traffic, making you vulnerable for snooping by anyone on the net, your isp, hackers etc.. Proxy servers are meant to hide your ip from the sites you surf to, but its limited to that, and it does not handle java, SSL etc all that well, which creates the risk still exposing you. Also this method is only for surfing, while our service encrypts ALL your internet traffic, from surfing, chatting, ftp, email you name it. Our service hides your ip from the sites you surf, secures your line with 128bit encryption !

SSL proxy; SSL proxy's encrypts your data also, but its only useful for surfing, you will need to surf via their url were the SSL proxy is being hosted. This method is limited to only surfing, no other applications or internet traffic is secured, unlike our service which encrypts and secures all your internet traffic on the fly.

We don't keep logs, don't monitor, don't invade your privacy rights! others offering a similar service often do keep logs!